We provide our clients with:
Personal advice
Your adviser will work with you in a highly interactive and personal way to find solutions to meet your individual needs and requirements.
Implementation
We help you to put in place financial strategies which can include setting up of super funds, purchasing properties, applying for insurances and loans, establishing investment portfolio's, bank accounts e.t.c..  This will be done efficiently and with care.
Ongoing Review
Your ongoing financial advice will include a review of your financial affairs to ensure you remain on track to achieve your objectives.
Our services and strategies assist you to:
Become financially independent
Build Wealth
Achieve their dreams (and goals)
Our Financial Planning Team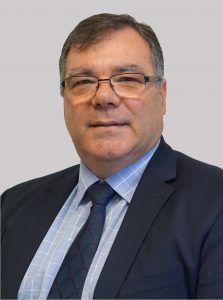 Darryn Borg
Senior Financial Planner & Founder
(AR no 226532)
Darryn founded the Integrity Group in 1995 after a successful career working for some of Australia's largest financial institutions.
He played a key role in the development of the very first degree in Financial Planning at University level and lectured on a part time basis for 15 years (while running the Integrity group of companies).
He loves nothing more than to meet with people who have identified that they have a problem or a goal that they need assistance with and he applies his 30 years of experience to help his clients find appropriate solutions.
Darryn is most proud of seeing the help he has given to people turn their dreams into realty.
Darryn is a family man with three adult children and a wife in the medical profession. He has a great love of AFL having both played and umpired the game. Darryn has always had a strong commitment to his community having been involved in local football and athletic clubs, various school committees and boards and together with his family, have formed a foundation to assist disadvantaged children and youth to continue their education.
Phone : (03) 9723 0522
Email :  darrynb@iplan.com.au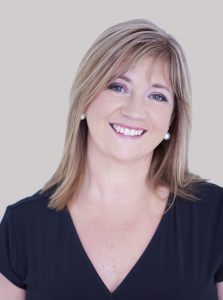 Jenny Sneesby
Senior Financial Planner & Aged Care Specialist
(AR no 271263)
Jenny has over 20 years experience in the Financial Planning Industry and advising clients for the last 14 years. Jenny has been with Integrity One for over 12 years and works out of both of our Bayside office and our Head Office in Croydon.
Jenny is a Certified Financial Planner (CFP) and also holds a Diploma of Financial Planning and is an Accredited Aged Care Professional TM.
Jenny has extensive experience in providing financial planning advice in all stages of life and in particular aged care. Jenny believes the key to a successful financial plan is starting with what is important to clients. She likes to maintain a long-term relationship with clients in order to provide the high level of support required to increase the certainty that clients' goals are met.
When the time comes for Aged Care Jenny is passionate about assisting you through this emotional time to ease the burden and associated stress.
Phone : (03) 9723 0522
Email :  jennys@iplan.com.au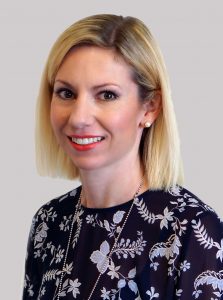 Catherine Winduss
Senior Financial Planner & Aged Care Specialist
(AR no 289749)
Catherine has over 18 years' experience in the Financial Services Industry and has been an Authorised Representative of Integrity Financial Planners for the past 13 years. Catherine is a Certified Financial Planner (CFP), holds a Graduate Diploma of Financial Planning, Bachelor of Commerce, Bachelor of Arts and is an Accredited Aged Care Professional TM.
Catherine is passionate about providing appropriate financial advice to her clients and bringing positive change to their lives. Her role is more than just looking after their portfolio, she helps them to achieve their financial goals so that they can focus on what is really important to them.
Catherine also specialises in providing Aged Care Financial Advice. Catherine guides families through the Aged Care process step by step so as to help reduce complexity and stress.
Catherine also enjoys playing netball, going to the gym and spending time with her family.
Phone : (03) 9723 0522
Email :  catherinew@iplan.com.au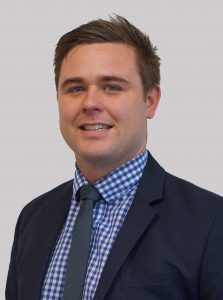 Nic Berry
Senior Financial Planner & Mortgage Broker
(AR no : 443689)
Nic commenced his career in Financial Planning in 2010 after completing a Bachelor of Commerce degree (Majoring Finance, Financial Planning & Sports Management). He joined Integrity One in 2013.
What pleases Nic most about being a Financial Planner is assisting people in arranging their finances in a manner which will help them achieve their goals and aspiration. It is satisfying to see the relief on his clients' faces when they work together to align their finances to their goals. Whilst finance can be technical at times Nic understands that it is important to convey the concepts in an easy to understand manner.
In 2015 Nic undertook additional studies in mortgage broking (Cert IV & Diploma Finance & Mortgage Broking). In so his aim was to assist clients in achieving their goal of being in a position to purchase property whether it to be to live or as an investment. Nic particularly likes the journey in assisting first home buyers to purchase their first home. Equally as satisfying is finding alternative funding options for a person's existing loan and freeing up their cash for greater enjoyment in life.
Outside of work Nic likes to keep active by playing team sports and supporting the mighty Tigers. Recently he completed the Oxfam 100km walk with fellow Integrity One workmate Matt Borg. Nic commented that this adventure not only raised money for a great cause but it was a rewarding challenge to complete. Nic and his wife Steph enjoy traveling and experiencing different cultures.
Phone : (03) 9723 0522
Email :  nicb@iplan.com.au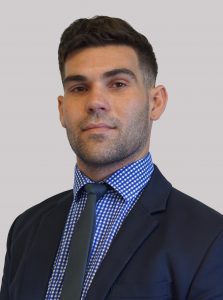 Matthew Borg
Financial Planner & Aged Care Specialist
(AR no 1271861)
Matthew joined Integrity One in 2016 as part of the Para-Planning team and completed his Bachelor of Finance in 2018. He has completed additional studies to become an Accredited Aged Care Professional to assist in the writing of advice for clients that are entering Aged Care Facilities and require guidance on the difficult transition to care.
Matthew has a passion for all kinds of sports and enjoys trying to keep fit and healthy. Recently Matthew completed his second 100km Oxfam Trailwalker event with Nic and Tom from the office and is hoping to improve on his time in 2020.
Phone : (03) 9723 0522
Email :  mattb@iplan.com.au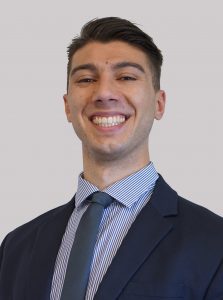 Benjamin Young
Financial Planner
(AR no 1247656)
Ben joined Integrity One in 2013 while undertaking his Bachelor of Business Degree, with a double major in Financial Planning and Marketing, at La Trobe University. Ben completed his degree in 2014 and then went on to successfully complete his Masters of Financial Analysis in 2017. Ben is FASEA approved and has also completed his FASEA ethics exam.
Ben enjoys breaking the barrier for clients between personal life goals & aspirations and finances to be able to put plans in place which are measurable and reachable.
Ben enjoys playing football at his local Division 1 club Bundoora – where he is a senior premiership winning player of the 2017 team. Ben has a strong passion for fitness and is a regular attendee at his local gym. He enjoys spending the majority of his time with his family, fiancé and beloved dogs – Marky and Albert.
Ben has been a regular 'Movember' campaigner of which he is part of 'Team Saban' to grow a moustache to raise the awareness of men's health. Since commencing, Ben has raised a total of $4,817 since 2016.
Phone : (03) 9723 0522
Email :  beny@iplan.com.au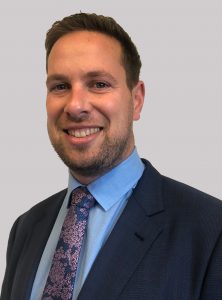 Luke Knoll
Paraplanner
Luke became part of the Integrity One team as a career changer at the start of 2021. He has a background in youth work and education having spent six years coordinating youth engagement programs, leadership development programs, as well as working with homeless and marginalized young people in Melbourne's CBD. During this time, Luke undertook his training as a teacher, graduating from Deakin University in 2012 with a Bachelor of Physical Education. Luke has worked in several schools in a variety of teaching and leadership roles over his eight years as a teacher. In 2020 Luke again attended Deakin University completing a Graduate Diploma in Financial Planning.
Luke works closely with Integrity One's financial planners and prepares strategic reports to present to clients to help them achieve their financial goals and objectives. He enjoys interacting with clients assisting with technical queries, modeling and financial analysis.
Luke is a family man with three young children at home and spends his evenings and weekends attending, football, basketball, cricket, dance and drama as the taxi, coach, and supporter of his children. In his spare time, Luke loves to fish for freshwater species such as trout and Murray cod and will happily show off his many pictures of meter + cod taken from waters around Melbourne. Luke also enjoys camping and hiking and spends most of his holidays in a tent by a river somewhere.
Phone : (03) 9723 0522
Email : lukek@iplan.com.au