With access to over 30 lenders, you only need to come to one place to be provided with a number of lending options.
Areas of your life where we can help:
Home Loans
Investment Loans
First Home Buyer Loans
Self Employed Loans
Refinances
Car Loans
Business and Commercial Loans
SMSF Lending
For further information on the above services please visit our Integrity Finance head office website at http://integrityfinanceaustralia.com.au. When making an enquiry make sure you write IntegrityOne in the comments box.
Make the smart choice and talk to us, Melbourne's loan specialists.
Our Finance & Mortgage Specialist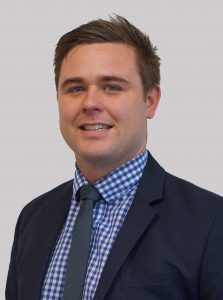 Nic Berry
Senior Financial Planner & Mortgage Broker
(AR no. 443689)
Nic commenced his career in Financial Planning in 2010 after completing a Bachelor of Commerce degree (Majoring Finance, Financial Planning & Sports Management). He joined Integrity One in 2013.
What pleases Nic most about being a Financial Planner is assisting people in arranging their finances in a manner which will help them achieve their goals and aspiration. It is satisfying to see the relief on his clients faces when they work together to align their finances to their goals. Whilst finance can be technical at times Nic understands that it is important to convey the concepts in an easy to understand manner.
In 2015 Nic undertook additional studies in mortgage broking (Cert IV & Diploma Finance & Mortgage Broking). In doing so his aim was to assist clients in achieving their goal of being in a position to purchase property whether it to be to live or as an investment. Nic particularly likes the journey in assisting first home buyers to purchase their first home. Equally as satisfying is finding alternative funding options for a person's existing loan and freeing up their cash for greater enjoyment in life.
Outside of work Nic likes to keep active by playing team sports and supporting the mighty Tigers. Recently he completed the Oxfam 100km walk with fellow Integrity One workmates Tom Bailey & Matt Borg. Nic commented that this adventure not only raised money for a great cause but it was a rewarding challenge to complete. Nic and his wife Steph enjoy traveling and experiencing different cultures.
Phone : (03) 9723 0522   Email :  nicb@iplan.com.au