Part of our service offering to our clients include:
Receive a copy of all correspondence Centrelink/DVA send to you
Respond directly back to Centrelink/DVA with current superannuation and investment balances that we manage for you
Complete the annual Centrelink/DVA income and assets update (and ensure it is updated correctly on Centrelink/DVA's system)
Confirm that any changes made by Centrelink/DVA are accurate and we keep them up to date on the your situation
We contact Centrelink/DVA directly about any concerns we or you have – saving you hours they would have otherwise spent on hold.
The Centrelink & DVA specialist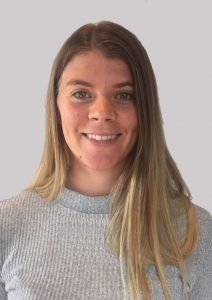 Caitlin Steele
Centrelink & DVA Liaison
Caitlin joined the Integrity One team in Dec 2020. Caitlin specialises in dealing with Centrelink on behalf of our clients requiring this service. This can range from the completion of applications for benefits to updating client records.
Phone : (03) 9723 0522   Email :  caitlins@iplan.com.au