It is often called "the best loan you'll even get" and Griffith University Business School lecturer Tracey West says that it is probably true. So should graduates pay off their HECS debt as quickly as possible or should they invest their money elsewhere.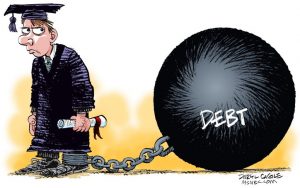 Why it is the best loan you'll ever get
It is called the best loan you'll ever get because of the low interest and the high payback income threshold. Repayments are only collected once your income meets the $55,874 per annum threshold. The repayment rate once the threshold is reached is 4% of taxable income. If your income reaches $103,766 the repayment increases to 8%.
Pay off other debts first
If you have other debts to be paid off such as a car loan, credit card, home loan or other debts with higher interest rates you should pay them off earlier because they compound quicker over time. They should also be paid off earlier because they can impact on your credit rating if they are not paid in time.
Dr West also said that there were no tax benefits associated with early repayment.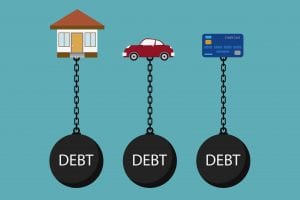 Changes to how student loans will work
If the federal government has their way, the repayment threshold will be reduced to $42,000 and the repayment rate will be reduced to 3%. They also want to change the indexation to be linked to the bond rate rather than CPI, Dr West said.
How much a HECS debt increases if you just leave it
Dr West says the consensus on student debt seems to be set and forget as it takes care of itself. Dr West also said it makes sense individuals in their early career to focus on lifestyle demands such as travelling and also acquiring other assets such as a car or saving for a home deposit.
Dr West said "If you assume an average inflation rate of 3 per cent per annum, a HELP debt of $20,000 will accumulate to $26,900 in 10 years' time, with no repayments."
We can't just forget about our HELP debt as it still compounds over time, just at a lower rate. So yes we should focus on paying off other debts first, however there are still future benefits associated with paying off your HECS early. This is because you don't want to be still stuck paying off your student loan when you're older and have a young family and mortgage commitments.
Article source: Jessica Haynes, ABC news
Please contact Integrity One if we can assist you with any of your financial needs.
Phone: (03) 9723 0522
Suite 2, 1 Railway Crescent
Croydon, Victoria 3136
Email: integrityone@iplan.com.au
This article is of a general nature and does not take into consideration anyone's individual circumstances or objectives. Integrity One Planning Services Pty Ltd is a Corporate Authorised Representative No. 315000 of Integrity Financial Planners Pty Ltd ABN 71 069 537 855 (which is the holder of AFSL 225051). Integrity One Planning Services Pty Ltd and Integrity One Accounting and Business Advisory Services Pty Ltd are not liable for any financial loss resulting from decisions made based on this information. These articles are not owned by Integrity One Planning Services. We recommend that you seek personal advice from an advisor prior to implementing any of the information contained in this publication.