List expected expenses during the festive season and budget
Firstly make a list of who you are buying for, what you want to get them and how much you are willing to spend on each person. Create these lists early so you can add to it throughout the year when you think of gift ideas. For more on how to save money on Christmas gifts visit tips to save money on Christmas gifts.
List any food and drinks you will need for entertainment purposes then how much you will need to spend.
If you travel during this time of year list the travel that you would do and the estimated costs of your travel. This can range from flights, accommodation, insurance or even petrol if you drive a lot. Try to budget for travel costs as early as possible to allow time to save for expensive travel costs.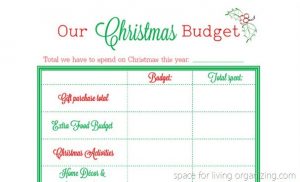 Pre-Christmas clean out
Take some time to clean anything out around the house that you may not want such as clothes, book, furniture or jewellery. These can then be sold for some extra cash to spend on Christmas presents, entertainment or travel.
Avoid using your credit card
After you have planned your gifts, stick to the amount you have budgeted and saved. Avoid using your credit card to purchase additional gifts. Another idea could be to take cash and stop spending when you run out. You'll thank yourself for doing this in January.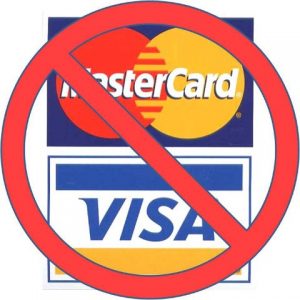 Save on Christmas cards
Avoid spending money on Christmas cards, instead do a family video or voice message to send to friends and other family. You also send a text message or email to wish friends and loved ones a Merry Christmas.
You can also create your own personalised cards on paper, or if you have kids get them to draw and design them on a piece of paper.
Track your spending
No point in budgeting for this time of year if you aren't going to track what you spend to ensure you stick to your budget. For more on tracking your spending view our article on ways to track and control spending.
Enjoy cheap traditions
If you and your family enjoy all of the Christmas traditions then choose the cheaper traditions. Enjoyable low cost traditions include:
Seeing Santa at the shopping centre
Baking together
Watching Christmas movies at home while enjoying the food you baked together
Reading your favourite Christmas stories
Looking at the nearby Christmas lights
Share the workload on Christmas Day
If you are hosting the Christmas day lunch or dinner don't feel the need to take on all the work involved, ask your guests to bring some meats, salads, drinks, nibbles or desserts. You deserve to enjoy the day as well.
Don't go overboard on food, only buy what you need if you are the one responsible for food.
Make a list of what you need and take advantage of the competition between supermarkets. You don't have to buy everything at the one supermarket, search around for the best deals.
Plan for next Christmas
Relax and enjoy a much deserved break. However it is never too early to start planning for next Christmas. You can start saving now by opening a high interest savings account and contributing a small amount of your choice every pay day.
Hopefully these help reduce the stress and financial burden of the festive season. To view our tips on saving money on Christmas gifts visit our article on tips to save money on Christmas gifts.
Article sources:
Jacqueline Curtis, Money Crashers
Olivia Maragna, The Sydney Morning Herald
ASIC's Money Smart
Please contact Integrity One if we can assist you with any of your financial needs.
Phone: (03) 9723 0522
Suite 2, 1 Railway Crescent
Croydon, Victoria 3136
Email: integrityone@iplan.com.au
This article is of a general nature and does not take into consideration anyone's individual circumstances or objectives. Integrity One Planning Services Pty Ltd is a Corporate Authorised Representative No. 315000 of Integrity Financial Planners Pty Ltd ABN 71 069 537 855 (which is the holder of AFSL 225051). Integrity One Planning Services Pty Ltd and Integrity One Accounting and Business Advisory Services Pty Ltd are not liable for any financial loss resulting from decisions made based on this information. These articles are not owned by Integrity One Planning Services. We recommend that you seek personal advice from an advisor prior to implementing any of the information contained in this publication.