Every year we all set New Year's resolutions, whether it be to improve your health or financial situation. Too often we find ourselves not following through with these resolutions. Common reasons for this would be because the resolution is either not realistically achievable or not specific enough. For example a resolution to save money isn't specific enough, how are you going to achieve this? In this article we provide New Year's resolutions to improve your financial situation that you can stick to.
Buy less coffee
The amount you aim to reduce depends on how much you currently buy. If you buy one coffee a day then try to reduce it to once per week as a reward. Even better try to avoid coffees completely and make them at home or at work if possible. If coffees cost $3 a day you can save up to $21 a week and over $1,000 a year.
Spend less on transport
If your destination is close enough then walk or ride a bike.
If you spend a lot on Ubers or taxi's then try to cut the trip short or travel with others to share the cost of the fare.
If you have to drive to your destination such as work then car pool when possible to reduce money spent on petrol. You can also save on parking fees if they apply.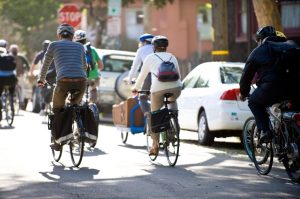 Increase your savings
This depends on how much of your pay you put into your savings. If you currently put away $100 every pay day then try increasing it to $150.
Don't shop when you are bored
Too often we will online shop when we have a bit of time to kill or when we are simply bored. This leads to us purchasing things that we may not necessarily need or us buying something simply because it is on sale.
Read a book or download an app to play when you are bored to resist the temptation to online shop.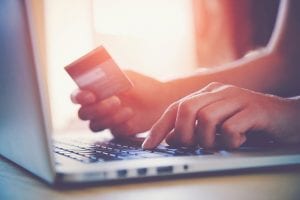 Reduce the amount of drinks you buy out
If you currently spend $200 on drinks when you go out, aim to cut down to $150. You can take cash out for drinks before you go out and only pay with cash and not spend anymore when you run out
Another option would be to go out less and have drinks with friends at home more often to avoid the excessive mark up on drinks at bars. This may also help reduce transport costs.
Try a take-away free month
This is simple but can save you a lot of money, especially if you do it more than once. If you still want to avoid cooking dinner then cook meals in advance or make enough to eat on the nights you don't plan on cooking.
Stop buying water
Only use a reusable water bottle, bottled water may be cheap but it adds up. Bring water to the gym or work.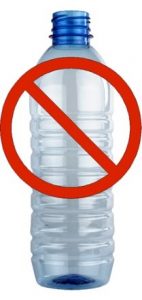 These are all simple and achievable, you don't need to attempt every resolution on the list. Just pick one or two that you feel would save you the most money and that are the achievable for you.
Article source: Maya Kachroo-Levine, Forbes
Please contact Integrity One if we can assist you with any of your financial needs.
Phone: (03) 9723 0522
Suite 2, 1 Railway Crescent
Croydon, Victoria 3136
Email: integrityone@iplan.com.au
This article is of a general nature and does not take into consideration anyone's individual circumstances or objectives. Integrity One Planning Services Pty Ltd is a Corporate Authorised Representative No. 315000 of Integrity Financial Planners Pty Ltd ABN 71 069 537 855 (which is the holder of AFSL 225051). Integrity One Planning Services Pty Ltd and Integrity One Accounting and Business Advisory Services Pty Ltd are not liable for any financial loss resulting from decisions made based on this information. These articles are not owned by Integrity One Planning Services. We recommend that you seek personal advice from an advisor prior to implementing any of the information contained in this publication.