Letting Groceries go to waste because you picked up take away on the way home
When you are hungry and tired after a long day at work it can be very tempting to pick up food on the way home, rather than taking the time to cook
To help break this habit you should plan meals ahead with a weekly system. "Takeaway" should also be added to the meal plan on days that you know that you won't want to cook. To make dinners easier, make extra meals earlier and freeze them. Setting up the slow cooker can also be another option.
Deluding yourself that you will eat leftovers
Always packaging leftovers, telling yourself that you will eat them but knowing deep down that you definitely won't.
To prevent this make smaller portions so you eat it all.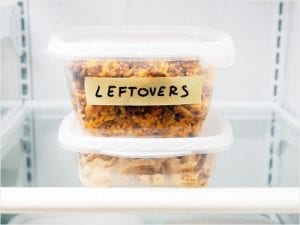 Telling yourself that you deserve a purchase
Nothing wrong with rewarding yourself for your hard work. However you must ensure that you can afford the treat. If you haven't saved or budgeted for this reward then it probably isn't a good idea.
If you plan on treating yourself to an expensive reward, then ensure that it is in your budget and that you have saved for it. Try and reward yourself in the most fulfilling, yet affordable way.
Waiting to save money
Postponing savings because you believe it will be easier to save in the future when you are either earning more or don't have as many expenses.
To prevent this you should start saving a small amount and then increase your contributions when your income increases or expenses decrease. You can even have a percentage of your pay go directly into a savings account, that way your savings automatically increase or decrease depending on your income. You also won't notice the money leaving your spending account.
Losing receipts
People tend to either throw away receipts or keep them in random spots at home or in the office. They are then unable to find them at tax time when they are needed to substantiate claims.
You should organise your important receipts in a folder that can easily be found. They should be sorted into different categories such as car expenses, medical expenses and donations. They should also be sorted by the date of the receipt.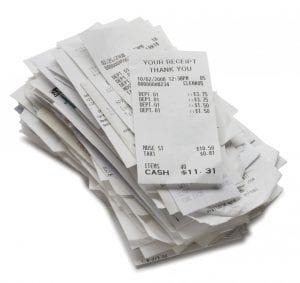 Throwing away items of value
When some people are unable to sell items on places such as eBay or Gumtree they tend to throw them out, even if the item is perfectly good and still has some value in the market.
Instead of throwing them it out, if you can't sell it then donate it. It could be tax deductible and you will feel better about yourself for making the donation to a worthy cause.
Shopping to increase happiness
That new pair of shoes may lift your spirits, but there is a good chance you are spending more than you can afford if you shop to increase your happiness.
Ignoring your credit card and bank statements
Because we are all going paperless, it's easier to ignore our financial statements. As a result we might not see recurring charges that we no longer use or an amount charged that is incorrect.
We should be constantly be reviewing our financial statements for recurring expenses and ensuring the amounts are correct. Follow up and dispute them if they are not.
Buying expensive gear or equipment for new hobbies
It's great to try new things, however if it turns out you don't like the new hobby you are trying it can be very costly if you have already bought the expensive gear to then not use it.
You can buy cheaper and/or used equipment when you are first starting up. Another option would be renting the equipment before you are certain that you love your new hobby. No need to buy those expensive golf clubs straight away.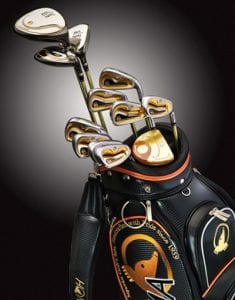 We all have our own bad money habits, hopefully not too many of these apply to you. However if they do, they can be broken.
Article source: Nancy L. Anderson, Forbes
Please contact Integrity One if we can assist you with any of your financial needs.
Phone: (03) 9723 0522
Suite 2, 1 Railway Crescent
Croydon, Victoria 3136
Email: integrityone@iplan.com.au
This article is of a general nature and does not take into consideration anyone's individual circumstances or objectives. Integrity One Planning Services Pty Ltd is a Corporate Authorised Representative No. 315000 of Integrity Financial Planners Pty Ltd ABN 71 069 537 855 (which is the holder of AFSL 225051). Integrity One Planning Services Pty Ltd and Integrity One Accounting and Business Advisory Services Pty Ltd are not liable for any financial loss resulting from decisions made based on this information. These articles are not owned by Integrity One Planning Services. We recommend that you seek personal advice from an advisor prior to implementing any of the information contained in this publication.