What is the $20,000 tax break?
Businesses with an annual turnover under $2 million can claim immediate tax deductions for as many less than $20,000 purchases they make before June 30, 2017, rather than having to claim those purchases as deductions spread over several years.
This is a huge increase from the current instant asset write-off threshold of $1,000.
The Federal Government has allocated $1.75 billion to fund the scheme, which will run for the next two years.
Who is eligible?
The $20,000 tax break applies to businesses that can demonstrate ongoing activity via quarterly Business Activity Statements, Small Business Minister Bruce Billson said.
The business must be actively trading to be eligible for the break.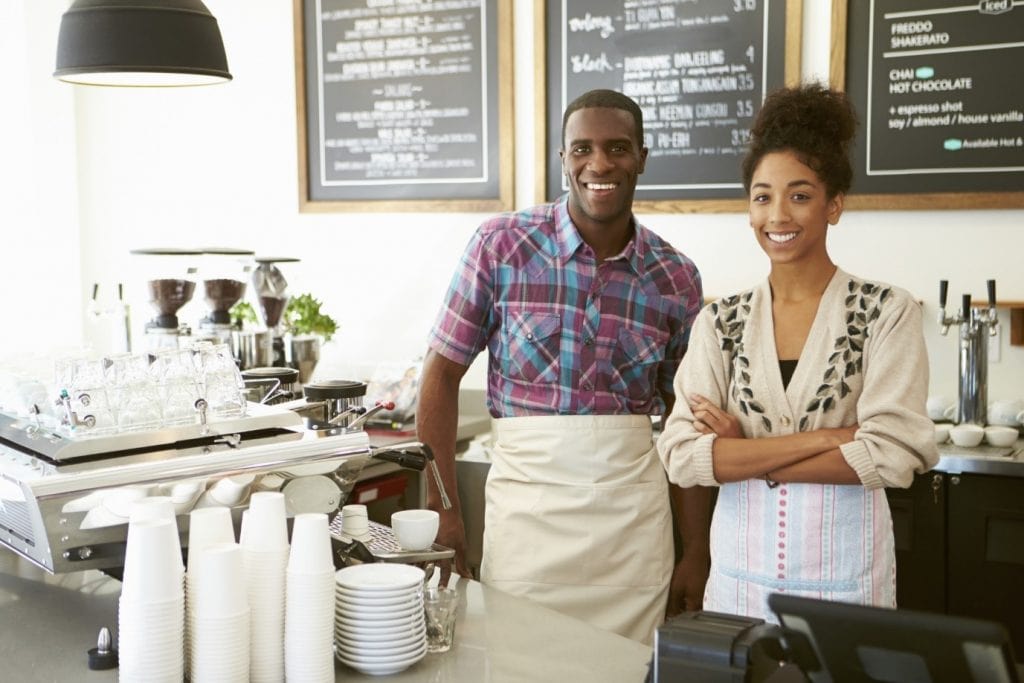 What's covered?
"If you run a cafe, it might be new kitchen equipment, or new tables and chairs," Mr Hockey said in his budget night speech
"If you're a tradie, it might be new tools or a computer for the home office."
"Cars and vans, kitchens or machinery … anything under $20,000 is immediately 100 per cent tax deductible from tonight."
In other words, any asset involved in running a business is covered by the scheme
What's not?
Assets over $20,000 are not eligible for the instant tax write-off, but can be fully written off over a longer period.
Any assets over $20,000 can be added together and depreciated at the same rate. These assets are depreciated at 15 per cent in the first income year, and 30 per cent per year thereafter.
If the value of the pool is below $20,000 until the end of June 2017 it can be immediately deducted too.
There are a few items not deductible, including some horticultural plants and any software developed in-house by a business.
Software purchased for business use, for example, an account-keeping program, can be claimed.
Accountants have also warned they expect the ATO to closely monitor the number of Australian Business Number (ABN) applications, to keep an eye on any attempt to rort the scheme.
What else do you get?
In addition to the instant asset write-off, companies with annual turnover of less than $2 million will have their tax rate lowered, from 30 per cent to 28.5 per cent.
This is the lowest small business company tax rate in almost 50 years.
Unincorporated businesses, such as sole traders, partnerships and trusts, will also get a 5 per cent tax discount from July 1 up to $1,000 a year.
What does this mean for you?
If you currently run or you are thinking of starting a small business, now is the time to act, according to ABC's AM program host Michael Brissenden.
"The small business package is extraordinarily generous. If you were ever thinking about opening a cafe, do it now," Brissenden wrote last night.
"Buy as many espresso makers, fridges, photocopiers and lawn mowers as you like, and claim an immediate tax deduction until 2017."
However Australia Institute executive director Richard Denniss has warned small business people to be cautious of taking advantage of the scheme before it passes Parliament — if it does at all.
"The scale and generosity of this proposal is unprecedented and, while the Treasurer has announced that it will begin [on budget night], history suggests he shouldn't take the Senate for granted," Mr Denniss said.
Author
Tegan Taylor – ABC News, August 2016
This article is of a general nature and does not take into consideration anyone's individual circumstances or objectives. Integrity One Planning Services Pty Ltd is a Corporate Authorised Representative No. 315000 of  Integrity Financial Planners Pty Ltd ABN 71 069 537 855 (which is the holder of AFSL 225051). Integrity One Planning Services Pty Ltd and Integrity One Accounting and Business Advisory Services Pty Ltd are not liable for any financial loss resulting from decisions made based on this information. These articles are not owned by Integrity One Planning Services. We recommend that you seek personal advice from an advisor prior to implementing any of the information contained in this publication.